Enjoy Authenic Greek Cuisine
Food is the main attraction at the Yiasou Festival. Greek cuisine dates back thousands of years and is part of the history and culture of Greece. Mediterranean foods are not only delicious but are known to be part of a healthy lifestyle. Fresh vegetables, olive oil, grains, fish, wine, cheese, and meat – lamb, chicken and pork are commonly used in Greek cooking. Desserts are mostly made of nuts, honey, fruits, and phyllo pastry.
Dining Options
You can get full meals inside the Father C Hall or get a la carte items under our food tents outside. Additionally, you can place a take out order or pick up at our drive thru.
Full Sit Down Meal – Inside the hall, we offer baked chicken, lamb, fish, and Pastichio combination plates which include Spanakopita, Dolmada, and a side salad. We also have a large Greek salad plate. Drinks are included with the full plated meals.
A La Carte – Outside in our tents, you can get Gyro or Chicken Pita sandwiches, French Fries, Pizza, Spanakopita, Tiropita, and more. Also available outside are soft drinks, water, beer and wine.
Drive-Thru – Don't have time to stop in? Drive up for your favorite Greek specialties on Winthrop Avenue between East Boulevard and E. Worthington Avenue, see map. Combination dinner plates, pita sandwiches and assorted pastry boxes are available. For faster service, print and complete the drive-thru menu and present it to the drive-thru attendant.
Homemade Pastries
The Greek people are known for their amazing pastries. Individual and boxed pastries are available under the dessert tent. Also available at Inside Dining and Take Out. From homemade baklava to galaktoboureko and koulouria, you'll want to save room for dessert! Here are some of our most popular:
Baklava – A popular, rich, sweet pastry made with layers of phyllo, sweetened and held together with syrup, and filled with chopped nuts.
Baklava Sundaes – Worlds collide as the traditional Greek phyllo, honey and nut concoction is paired with vanilla ice cream. They are famous for a reason!
Loukoumades – These popular Greek doughnuts are served warm, drizzled with honey and sprinkled with cinnamon and sugar. Grab a box and eat like a champion – according to the poet Callimachus, treats very similar to loukoumades were served to the winners of the ancient Greek Olympics.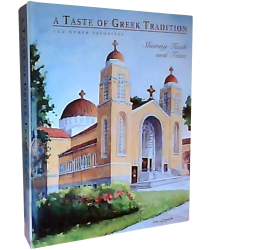 Bring Home A "Taste" Of The Yiasou Greek Festival
A Taste of Greek Tradition is an award-winning cookbook compiled by the Ladies Philoptochos Society of Holy Trinity Cathedral. Winner of the prestigious Tabasco Community Cookbook Award for the Southeast Division in 2005, this beautiful, hardbound book includes recipes for many of the specialties featured at the Yiasou Greek Festival. All proceeds from the sale of the cookbook benefit the philanthropic projects of the Philoptochos on local, national & international levels. A Taste of Greek Tradition can be purchased during the Yiasou Festival at the Hosanna Orthodox Christian Bookstore  for $22.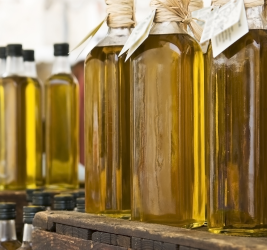 Bakaliko
Here you will find everything you need to stock your very own Greek kitchen. Purchase packaged Greek delicacies such as dolmades, spanakopita, tiropita, pastichio, olives, olive oil, wine, coffee, tea and oregano.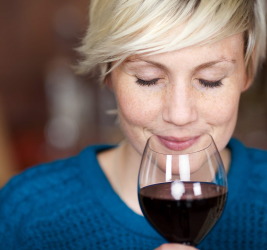 Greek Wine Tastings
Visit the wine tasting booth for a sampling of some of Greece's finest wines and a crash course in the varietals of one of the oldest wine producing regions of the world. Holy Trinity Greek Orthodox Cathedral
600 East Boulevard
Charlotte, NC 28203
704-334-4771

September 9-12, 2021

Thursday: 11am-8pm
Friday – Saturday: 11am-10pm
Sunday: 12 noon-6pm Festival admission $5.00
Children 12 and under are admitted free, accompanied by a parent or guardian
No pets allowed except service dogs